Mission Statement
Our Values
The main theme underlying our business is the creation of an optimal healthcare environment.
We support innovative strategies and adoption of useful IT tools that help drive early diagnosis and treatment, medical compliance and overall patient empowerment. Through these activities, 3Rock hopes to help build the ideal medical support system for Japan's aging society.
Roots of 3Rock
We adapted the name 3Rock from the Japanese proverb "ishi no ue ni mo san-nen", or "even by sitting three years on a rock."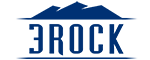 This phrase emphasizes patience and strength of purpose with its message that even a daunting task (like heating a large stone with no apparent tools except one's own body heat!) can be accomplished when performed with persistence and dedication.
Facebook
Twitter