Make Your Workplace Reliable and Fulfilling
With Excellent Coaching Skills
Maximizing
the Potential of Your Subordinates
In order to achieve more outcomes with limited human resources, it is important to increase the productivity of each staff member. Coaching is an effective technique for that purpose. In "Integrity Coaching", you will learn how managers should support their subordinates to increase their motivation and maximize their performance.
Four Benefits
That Lead to Increased Profits
There are four specific benefits of coaching: identifying the potential of your subordinates and bringing out further potential; maintaining the loyalty of high performers and preventing them from going to other companies; increasing the performance levels of many middle performers and leading to marked increases in profits; and avoiding escalating problems with your subordinates, if any. As a result, your team strengths will be enhanced, leading to long-term profit growth.
Transform the Basics You Have Learned through the Seminar
into Practical Skills through Follow-up Sessions
During the seminar, you will comprehensively learn about the benefits and importance of coaching, as well as specific processes. After that, you will practice coaching in the real environment for four to eight weeks. The feature of this program is that you can transform what you have learned into practical skills, rather than limiting it to knowledge.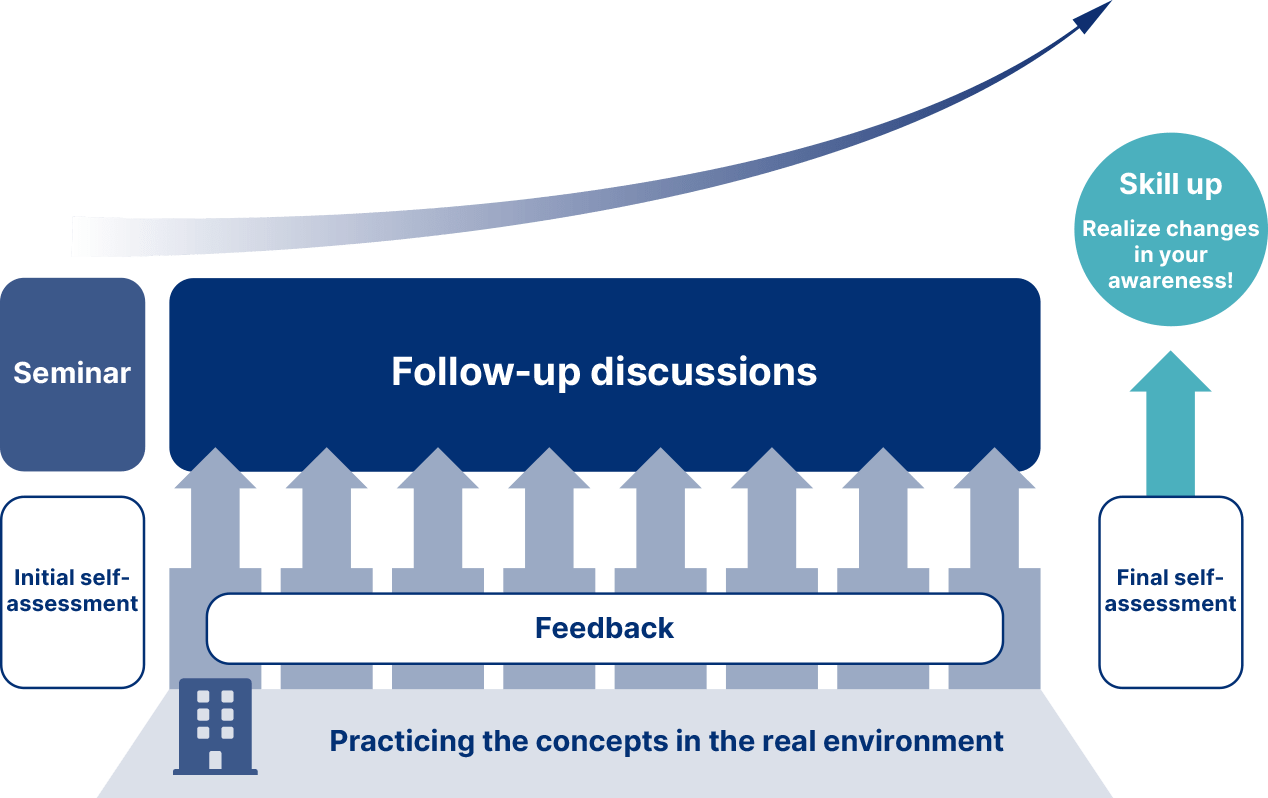 CUSTOMER REVIEWS
I learned that through coaching, I can help staff members understand that their effective approaches may bring about behavioral change.
– Director of a major foreign pharmaceutical manufacturer
I realized once again that rather than the technical elements, the important thing is to build a relationship of trust, that is, an appropriate environment for the other person to listen to me during my coaching.
– Director of a foreign medical device manufacturer
This program consists of extensive follow-up sessions. It is also satisfactory in terms of continuity. So, we plan to incorporate it into our OJT for new employees.
– Director of a major foreign pharmaceutical manufacturer