Building Marketers Who Can
Formulate Clear Brand Plans
Build Basic Marketing Knowledge to
Put into Practical Use
Our "Strategic Planning" training provides marketers with the basic knowledge that is indispensable for their work. As pre-work, participants prepare an environmental analysis based on e-learning materials. Then in our workshops, based on case studies from the healthcare industry, they gain hands-on experience of the brand planning process using PEST, SWOT, and other frameworks to build a plan all the way through to KPI design. Contents can be customized to meet client terminology and processes, making it a very practical program that can be applied from the very next day.
Taking the Time to Brush Up
Your Brand Plan
For those who have learned the basics of marketing, we offer a variety of options to allow your skills to grow. The feedback we provide through follow-up lectures, small-group discussions, individual coaching and correction of your brand plan will help you continuously brush up your skills, and these presentations and discussions will lead your brand plan to completion.
Establishing a Common Language & Process
With Customized Learning Materials
3Rock can create strategy planning process guidebooks and e-learning materials that incorporate content tailored to your company's own products and approaches. Customized learning materials allow iterative, ongoing learning, ensuring that participants can apply the concepts on the job. They will also be useful for coordinating strategic planning methods and processes within your company.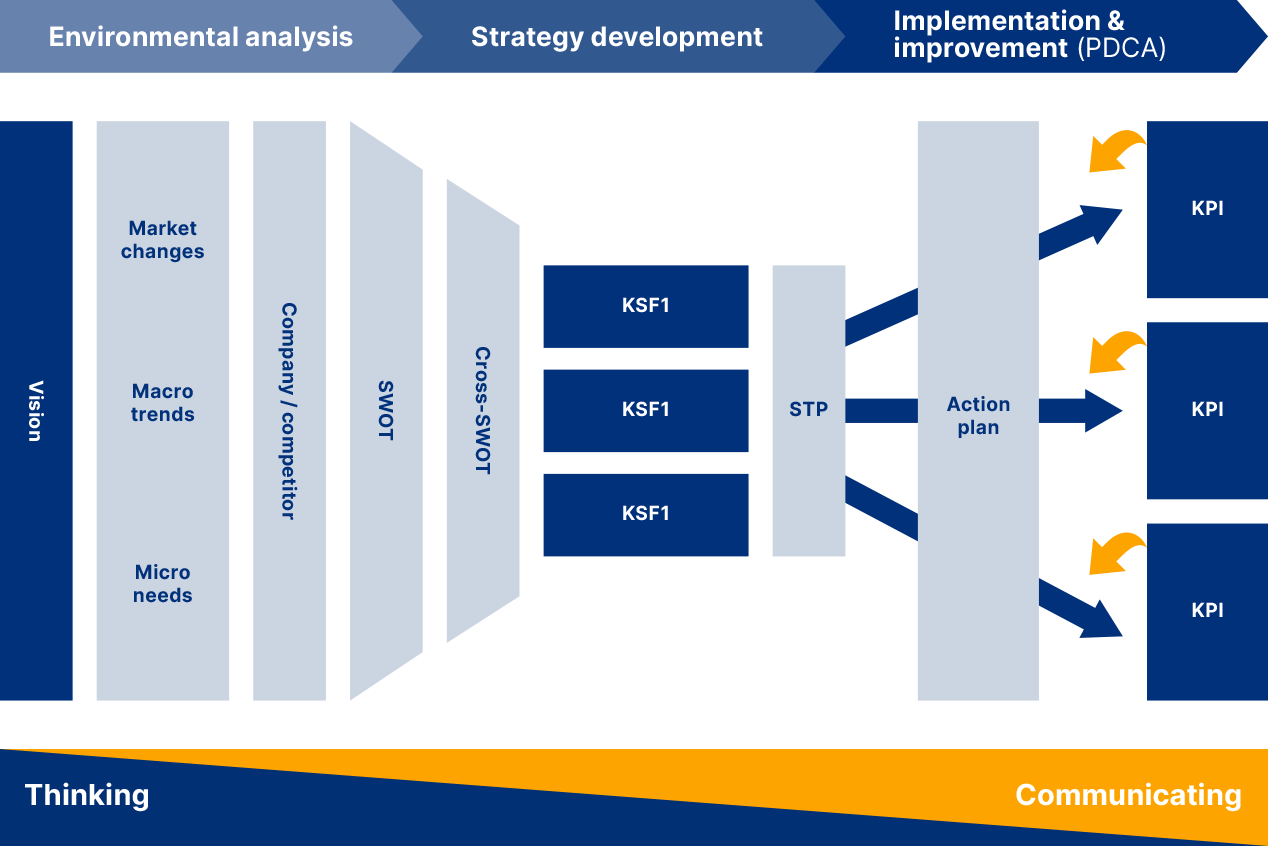 CUSTOMER REVIEWS
The training provided by previous consultant-instructors had not been convincing due to their insufficient knowledge of the pharmaceutical industry. But this training was very informative, because the instructor was well-versed in pharmaceutical companies.
– Brand manager of a major foreign pharmaceutical company
This training will enable me to improve my behavior and way of thinking at work starting from tomorrow. It has also helped me understand when to work hard and when to relax, which I cannot learn from a textbook.
– Marketing team leader of a medium-sized foreign pharmaceutical company
I found this training productive, because it was not only about inputting textbook contents, but rather also helped me actually incorporate these contents into my own brand.
– Staff in charge of sales strategies at a medium-sized domestic pharmaceutical company