Sincere Business is Key in these Difficult Times
Customer Trust
Before Sales
Quickly grasping customers' needs and presenting optimal proposals — These are the skills indispensable for a salesperson. It is important to become a salesperson who approaches customers through sincere processes and is truly trusted by them. The "Integrity Selling" program has been created with this in mind.
Six processes required for sales
You will first take a seminar. Using the "AIDINC", framework you will learn six processes to smoothly carry out sales activities, such as approaches to build a relationship of trust with customers, interviews to identify their needs, and negotiations to dispel concerns. At the same time, you will understand the characteristics of customers and yourself using a diagnostic method called "Behavior Style®". These processes lead to effective communication.
Turn Knowledge into Practical Skills
Through a Follow-up Course
After the seminar, a follow-up course is provided. You will practically implement the knowledge you have acquired from the lectures in actual sales settings and discuss your findings with other group members. As the points of improvement noted are immediately useful in the real environment, your practical skill level will also increase.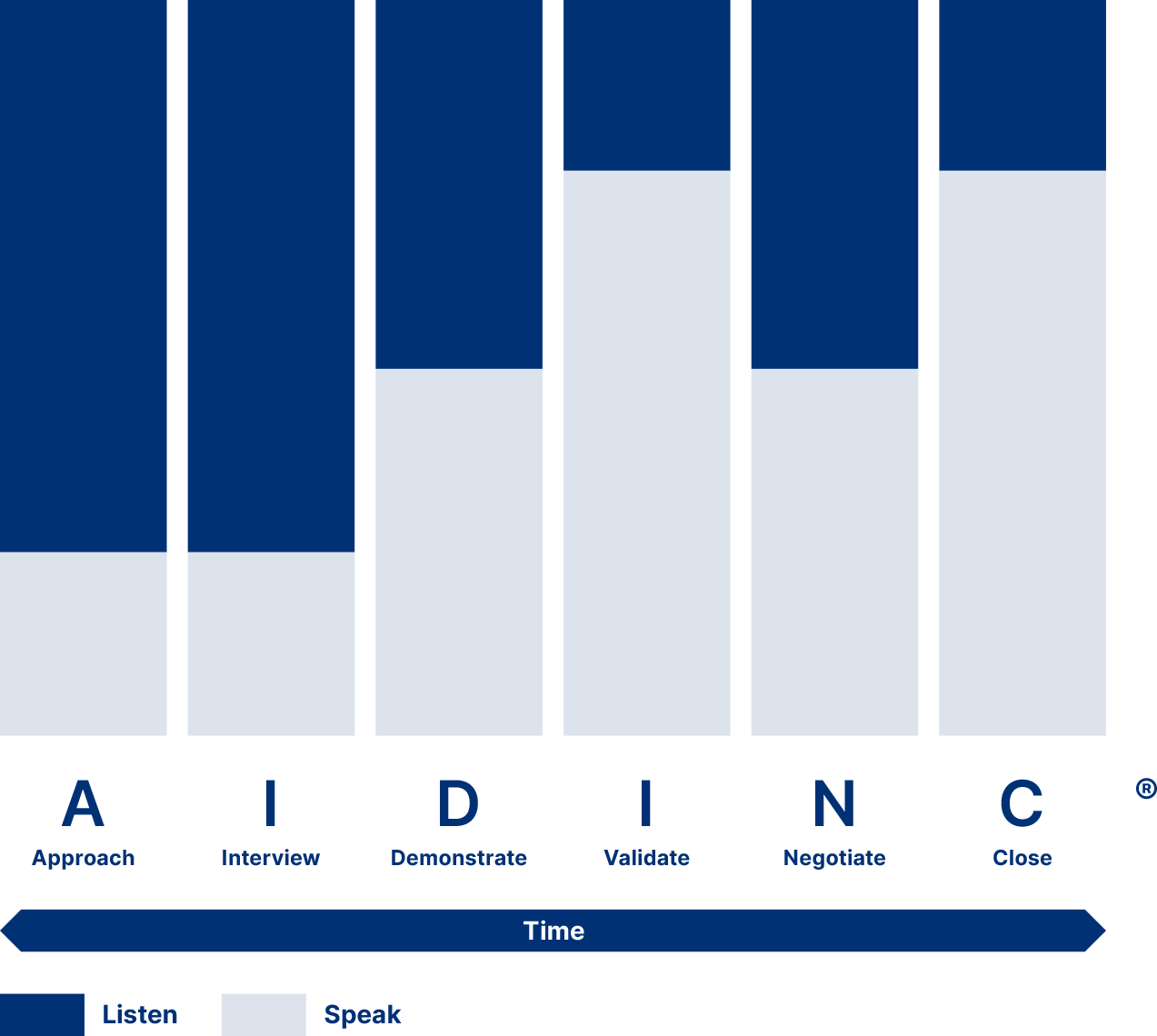 CUSTOMER REVIEWS
I realized the importance of advance preparation. Specifically, I could create a proactive flow by coming up with some questions, and then visiting doctors. I will make use of these findings for future activities.
– MR at a major foreign pharmaceutical company
I could systematize and organize my implicit approaches. After participating in this program, I began to consider what steps I am taking now to capture customer attention every day.
– MR at a major foreign medical device company
The establishment of a common language has shortened the durations of team meetings and made it easier to grasp the progress of projects.
– Director of a medium-sized foreign medical device company